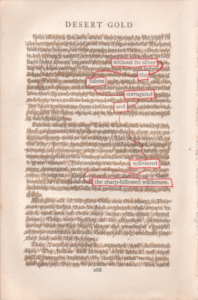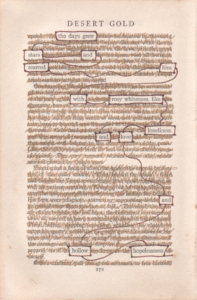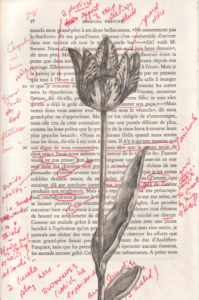 Sources:
Grey, Zane. Desert Gold. New York: Harper & Brothers, 1913.
Proust, Marcel. Combray: A la Recherche du temps perdu. New York: Appleton-Century-Crofts, 1952.

Joanna Thomas is a collage artist and poet living in a tin house on the wrong side of the railroad tracks in the small university town of Ellensburg, WA.