Astra Papachristodoulou
DS Chapman
Luke Bradford
Nico Vassilakis
Michael Orr
John MacConnell/Ben Kline
Robin Anna Smith
Hiromi Suzuki
Theodoros Chiotis
Shloka Shankar
Anthony Santulli
Linda Black
Catherine Vidler

Astra Papachristodoulou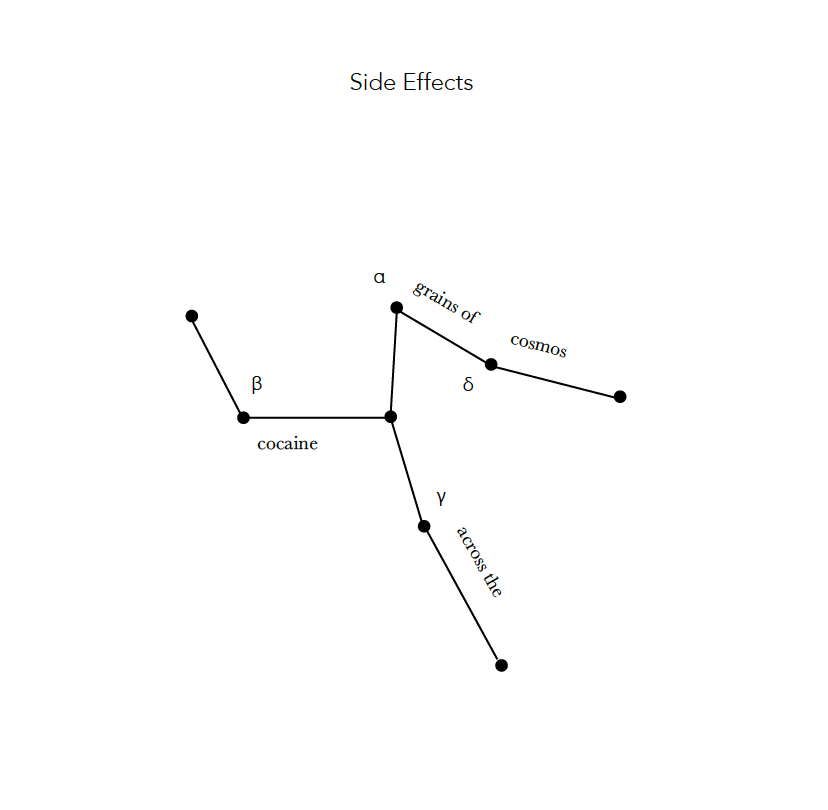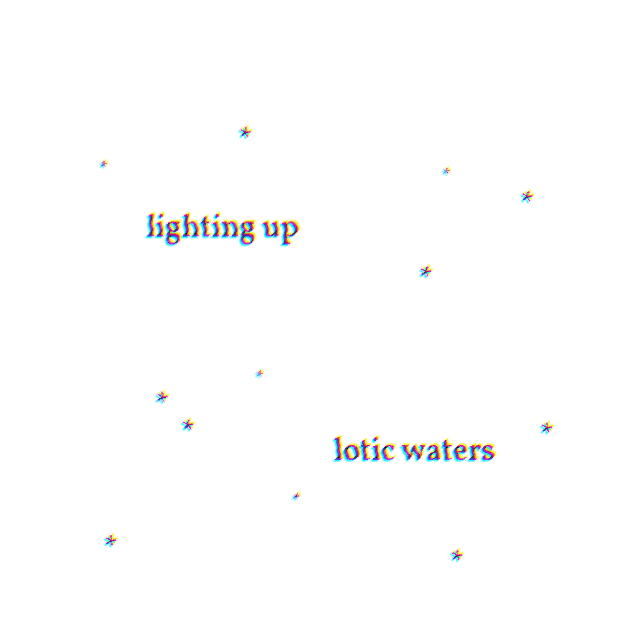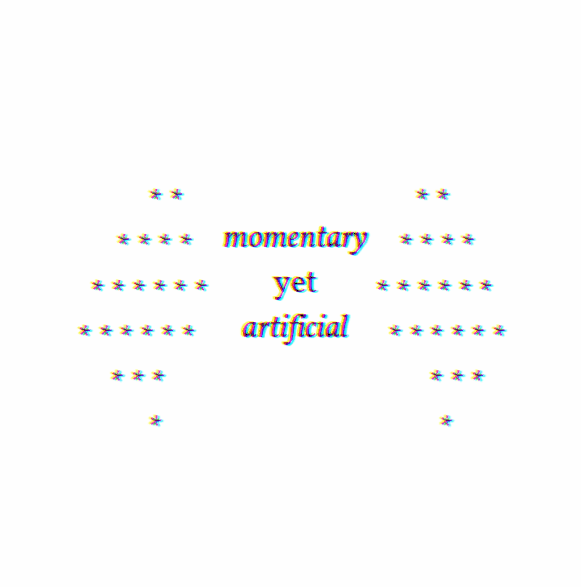 Astra Papachristodoulou is a graduate from the MA Poetic Practice at Royal Holloway with focus in experimental writing and the neo-futurist tradition across poetry, visual art and performance. She has given individual and collaborative performances at events in Slovenia, Austria, Greece and the UK, including the European Poetry Festival and IGNOR Festival. Her work is collected by the National Poetry Library, and has appeared in magazines such as The Tangerine, The Poetry Society's YPN and 3:AM Magazine, and anthologies including No, Robot, No! (Sidekick Books, 2018) and Wretched Strangers (Boiler House Press, 2018). WEB TWITTER
DS Chapman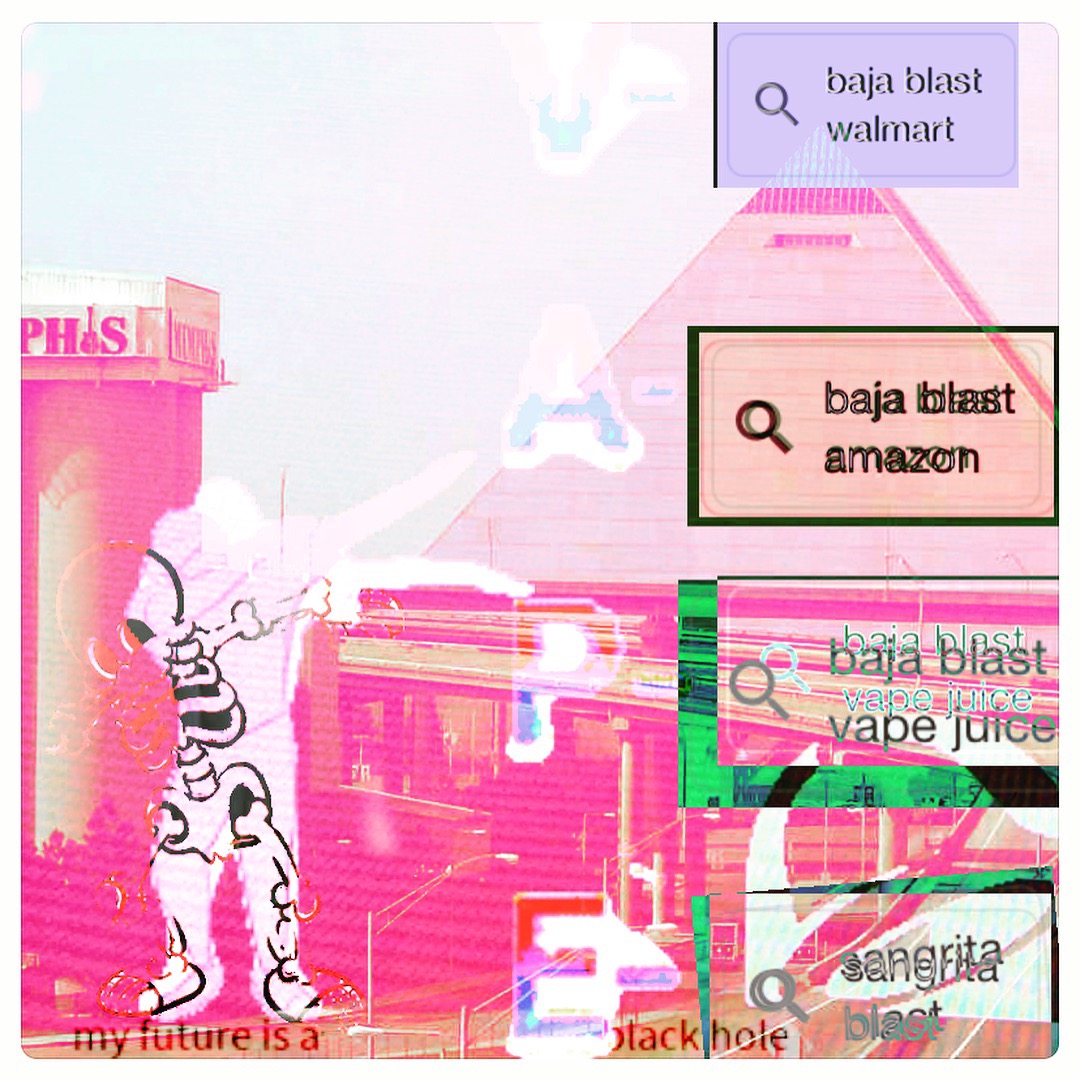 Later in the Mood

DS Chapman is a graphic poet whose work can be found in Posit, BARNHOUSE, Figure 1, Soft Cartel, and elsewhere.
Luke Bradford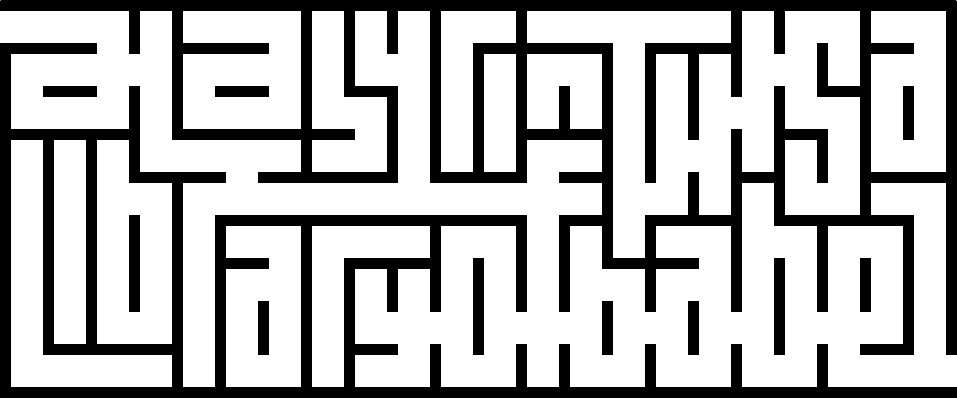 A Labyrinth is a Library of Babel

Luke Bradford is an experimental poet living in Cambridge, Massachusetts. His latest collection of constrained poetry, Glossology, is available for free download or for purchase as a book at lukebradford.xyz/glossology. His work has been published by Spacecraft Press, Penteract Press, and Timglaset.
Nico Vassilakis



Nico Vassilakis is the author of several books of poetry. He co-edited The Last Vispo Anthology: Visual Poetry 1998-2008 (Fantagraphics Books, 2012) with Crag Hill, and he was also a founder of Seattle's long-running Subtext reading series. His text-based work concerns the visual phenomenology of experiencing text, and his visual work pushes the outer limits of text's possibility within words. He lives in NYC. WEB
Michael Orr



Michael Orr is native of Atlanta GA. Michael gets up early on the weekdays so he can pursue his irresistible desire to create figurative and abstract images, stories and poems in visual form. He works in illustration, collage, hand carved stamps, ink and paint. Michael is currently working on his first chapbook for Timglaset Publications out of Sweden.

John MacConnell / Ben Kline


Where We Are

John MacConnell is a New York City-based portrait and figurative artist. His work focuses on people's interaction with contemporary life, culture, and community. He has exhibited in solo and group shows in New York City and internationally. Recently he published his second book, Draw You/Draw Me.

Hailing from the farm valleys of west Appalachia, Ben Kline lives in Cincinnati, Ohio, toiling away on his full-length manuscript and two chapbooks, drinking just the right amount of bourbon and more coffee than seems wise. His work is forthcoming or has recently appeared in Glass: A Journal of Poetry, Rappahannock Review, Grist Online Arts, Riggwelter, Ghost City Review, apt, The Offing, Impossible Archetype, and many more.
Robin Anna Smith


Aphids

Robin Anna Smith is a writer and visual artist whose work focuses on disability, gender, trauma, and loss. Her work has appeared in numerous journals and anthologies. Robin is the founding and chief editor for Human/Kind Journal, and a regular contributor at Rhythm & Bones Press. WEB
Hiromi Suzuki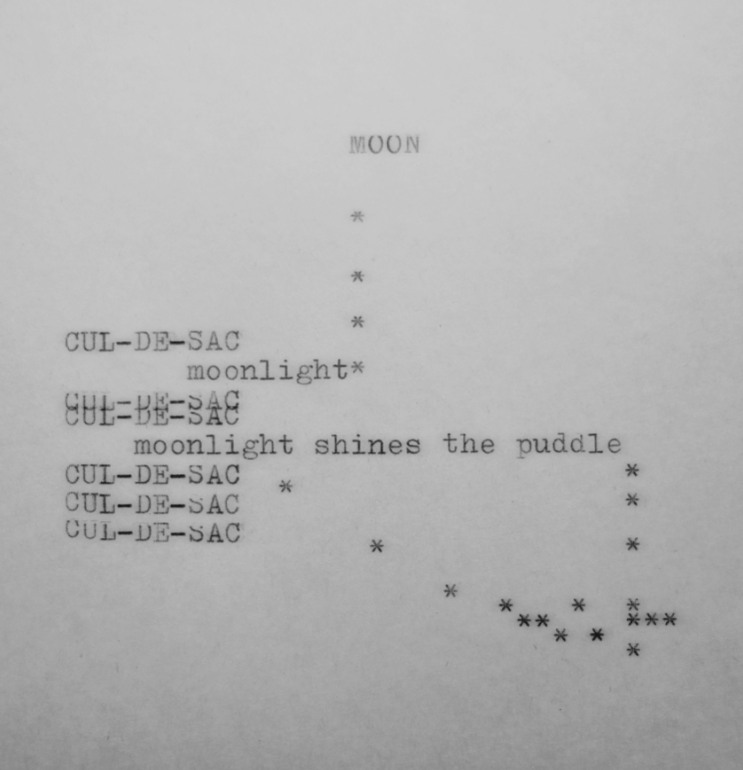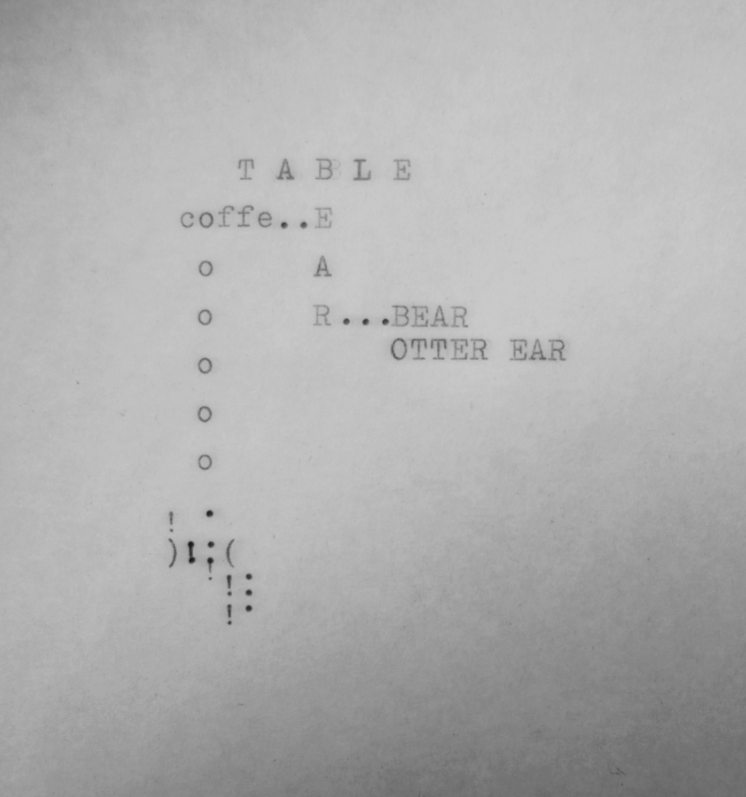 Hiromi Suzuki is a poet, artist living in Tokyo, Japan. She is the author of three collections, most recently logbook (Hesterglock Press, 2018) and INVISIBLE SCENERY (Low Frequency Press, 2018). Her works are published internationally in BlazeVOX, Hotel, DATABLEED, talking about strawberries all of the time, Coldfront, MOONCHILD MAGAZINE, and 3:AM Magazine, among others.
Theodoros Chiotis


Laika

Theodoros Chiotis is the editor and translator of the anthology Futures: Poetry of the Greek Crisis (Penned in the Margins, 2015). His project Mutualised Archives, an ongoing performative interdisciplinary work, received the Dot Award by the Institute for the Future of Book and Bournemouth University; he was awarded a High Commendation from the Forward Prizes for Poetry in 2017. His work has appeared in Catechism, Litmus, DATABLEED, Adventures in Form, aglimpseof, Visual Verse, and lyrikline, amongst others.
Shloka Shankar


hyperreal (adj.)
Source: An erasure culled out from pg. 60 of Beneath the Sugar Sky by Seanan McGuire

Shloka Shankar is a freelance writer and visual artist from Bangalore, India. A Best of the Net nominee, she enjoys experimenting with Japanese short-forms and remixed/cut-up poetry alike. Her poems have most recently appeared in One Sentence Poems, former cactus, Under the Basho, and so on; Shloka is the founding editor of the literary arts journal Sonic Boom, its affiliated press, Yavanika, and one of the assistant editors at Human/Kind Journal.
Anthony Santulli


found composition (w/ mild erasure)

Anthony Santulli is a New Jersey born writer with a B.A. in Creative Writing and Italian from Susquehanna University. His recent work has appeared or is forthcoming in Juste Milieu, minor literature[s], the tiny journal, Bartleby Snopes, and Literary Orphans.
Linda Black


skin


scorched

Linda Black is from the North of England and lives in London. She is a poet, a visual artist and dyslexia specialist. Her fourth collection of poems, Slant, was published by Shearsman Books in 2016. She teaches for the Poetry School and is co-editor of Long Poem Magazine.

Catherine Vidler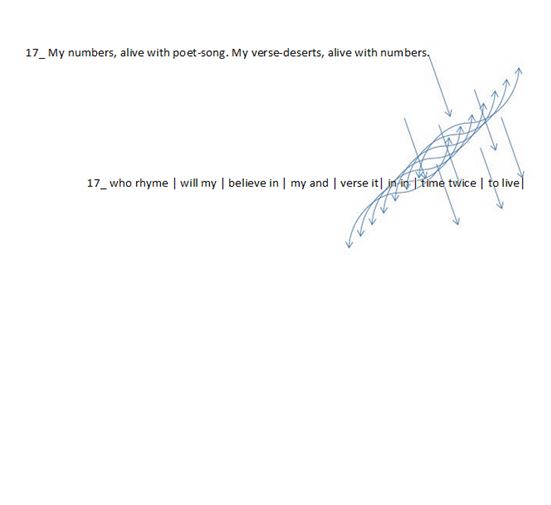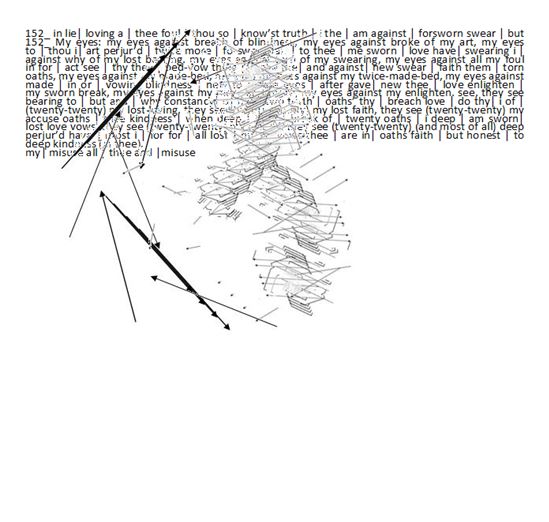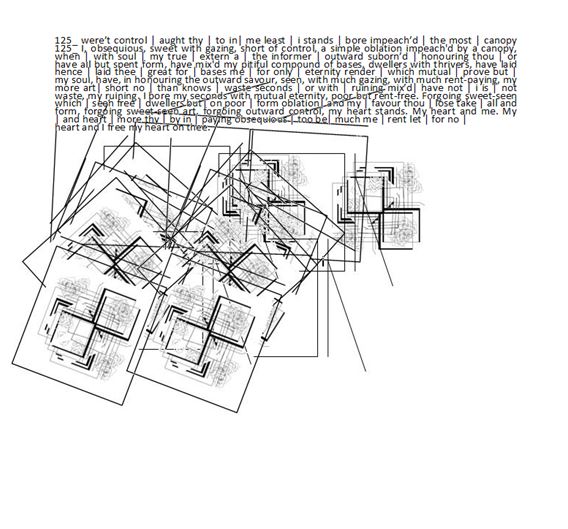 Catherine Vidler's publications include books from Hesterglock Prote(s)xt, Timglaset, zimZalla & SOd Press. The pieces appearing in this issue of petrichor form part of a larger lost sonnets collection to be published in Fall 2019 by edition taberna kritika.
BACK