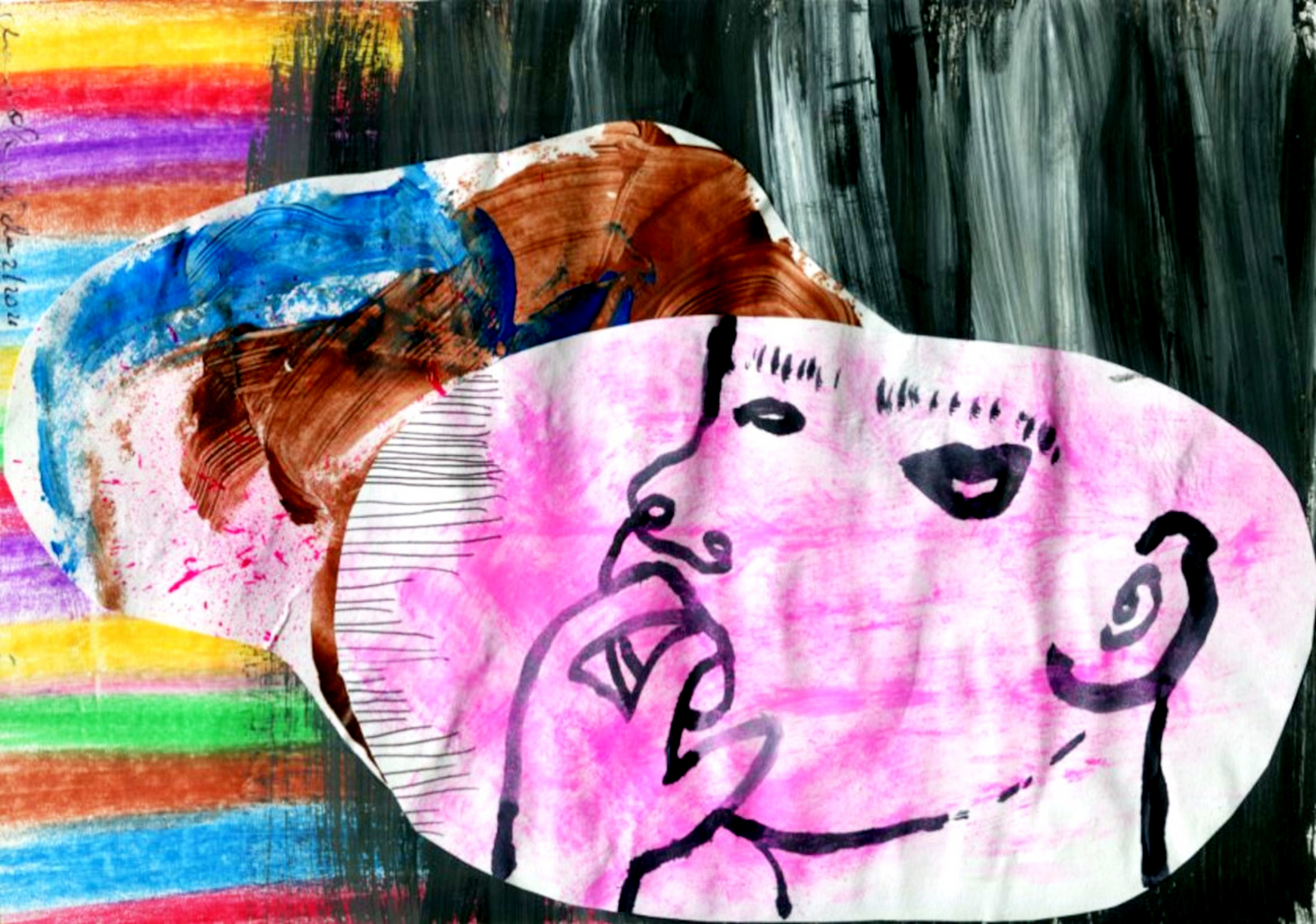 Ode to Uncles
As a preteen I saw too many big round
bellies, small hips, farting uncles smelly uncles
alcohol bottle uncles cussing everyone
their mothers sisters brothers
cousins and other sober uncles
asking for money, meal, clothing, bedding, company,
companion after companion child after child
divorce after divorce lives after telling
lies
to woo women into marriages, have 6 children
then refuge seeking uncles join ashram to become celibate
Grinning mustache uncles my fingers played with their giant beards
Snoring uncles giant pig roaring nostril uncles
walked me in parks got me grapes from the street side
vendor uncles after bargaining Rs. 6 uncles
often concealed face behind newspapers or English magazines
or half-moon shaving cream
singing
in mirrors made jokes on little girls like me
You are a fool/ फूल/ phul implying flower in Hindi

their laughter intended emphasis on the flower
while aunties in the kitchen juggled dish

after dish after cooking meal Aunties tapped
hot rotis their hands trapped in love,

ghee and uncles told the girls
Let me help you with homework, your aunties are math victims;
making roti is their sole pleasure.
Pleading fraud uncles asked aunties to save them
with savings jewelry, pale currency
a routine as a preteen I saw too many uncles.
speed up slow down change the music
for anonymous drivers at risk:
"Muslim ride-share driver captured one passenger's racist, Islamophobic, and anti-Semitic comments to show the world that drivers need more protection."
-Now This News
Every morning you book a cab
sit sophisticated,
scrolling up and down,
look outside when tired.
Have you ever looked
past the roads passing by,
at the cab driver sprawled out in old jeans,
fading grey tee, ear pierced,
and the road that follows?
No, not the road from the windscreen,
his stubble, I mean,
his stubble holds
weight long hidden.
Listen.
His controlled acceleration,
no body movement,
the speedometer and the music mirrors
your mind. His journey
is to pick and pause for
_______ after ________ after ________
Wait for pleasantries,
You have arrived,
Your destination is on the right.
Reach.
Out.
You sense a warmth in that voice
maybe it's the heated-up device.
The greying road signs
go unread, unrequired.
He dives into silence—
when a drunk _______ calls him a Paki, a d-bag,
shit-talks radical Muslims, Jews, Hispanics, Black lives—
afraid of losing his job,
cooped up in torn jeans and fading grey tee,
you stay on the screaming screen,and tell him to
speed up,
slow down,
or change the music.

Varsha Kalyani is a poet, flash fiction writer and an educator from Jaipur, India, currently based out of Reston, Virginia. She completed MFA at St. Joseph's College, Brooklyn in May 2020. She teaches rhetoric and composition. In the past, she served as poetry co-editor for The Canopy Review. In her free time, she personifies and objectifies inanimate objects in her room. TWITTER & INSTAGRAM

NEXT >
< BACK
INDEX